Regular price
$0.00 USD
Sale price
$12.00 USD
Unit price
per
Sale
Sold out
This kamairicha is produced from 60-year old tea bushes grown from seed (zairai) and then blended with okuyataka and yabukita cultivar tea leaves. Tastes of roasted corn and lemon.
The main zairai tea bushes are located on a steep slope of over 30 degrees! Don't trip!
Kamairicha (pan-fired tea) is a type of tea processing method that was brought from China in the 15th-16th century. Instead of steaming the leaf to stop oxidization, the tea is lightly heated in a pan to stop oxidization. It is then rolled while drying. Kamairicha is mostly made in the Kyushu region.
This tea is packed at the farm and comes in prepackaged 80g bags.
Share
View full details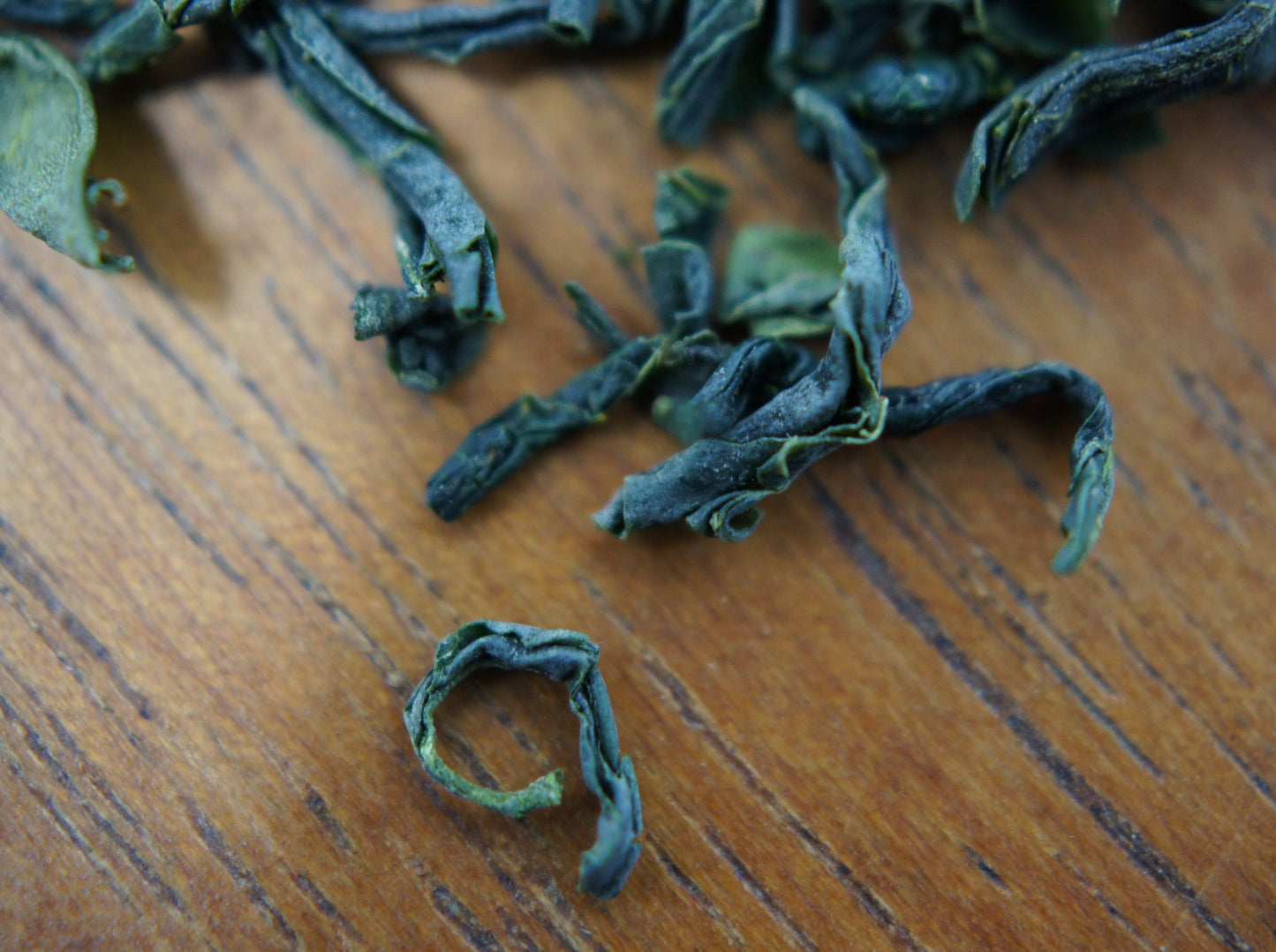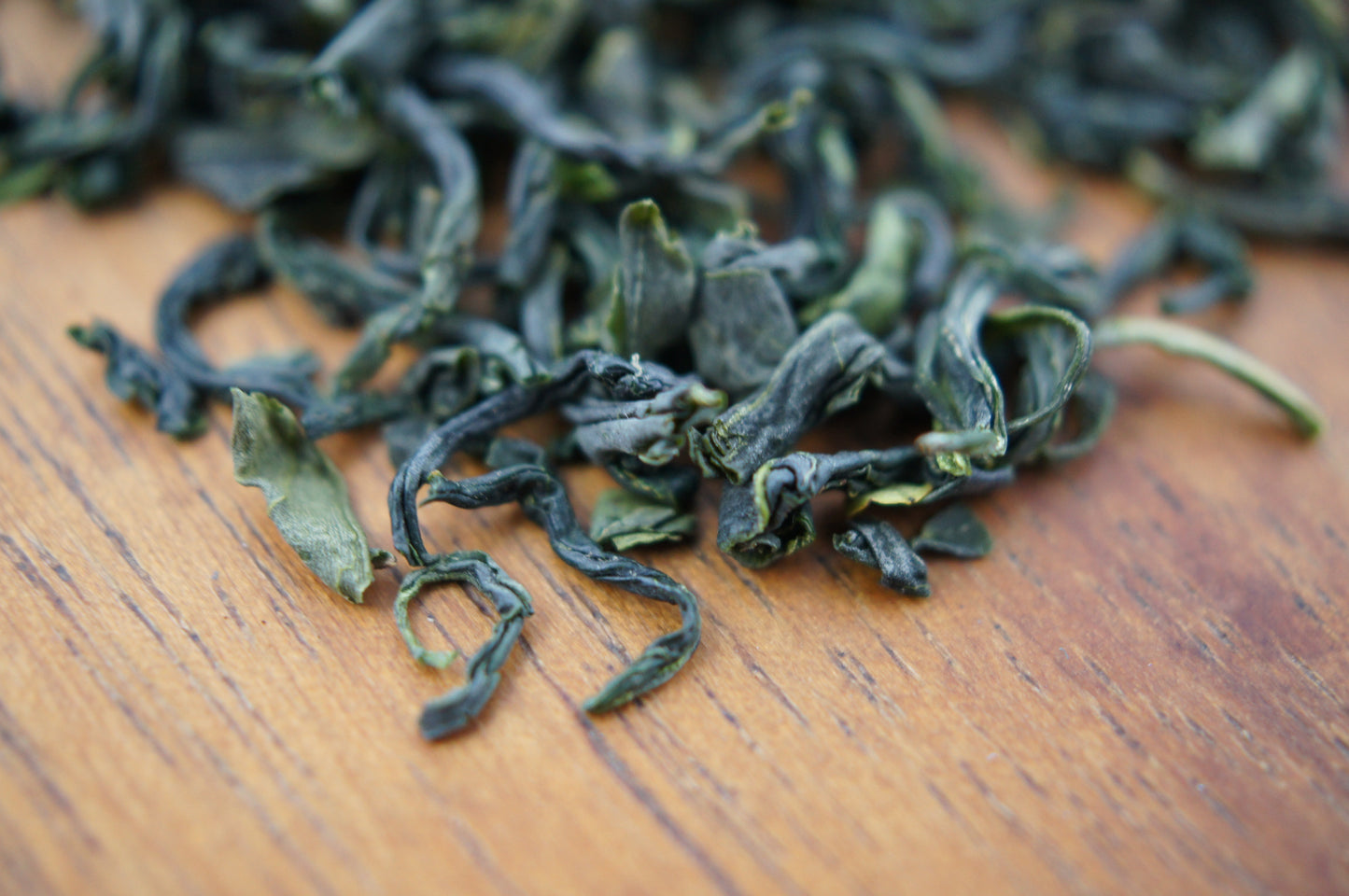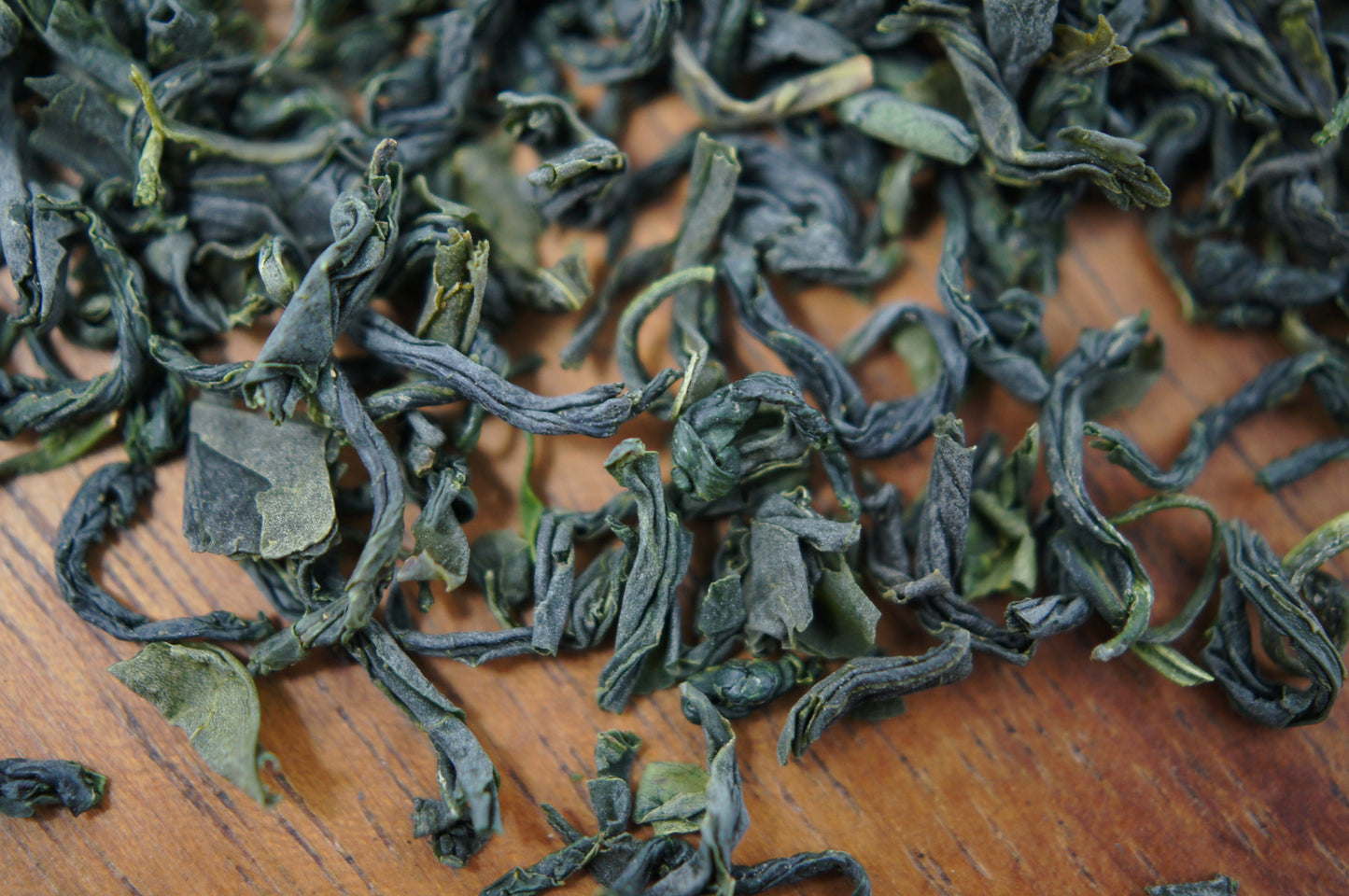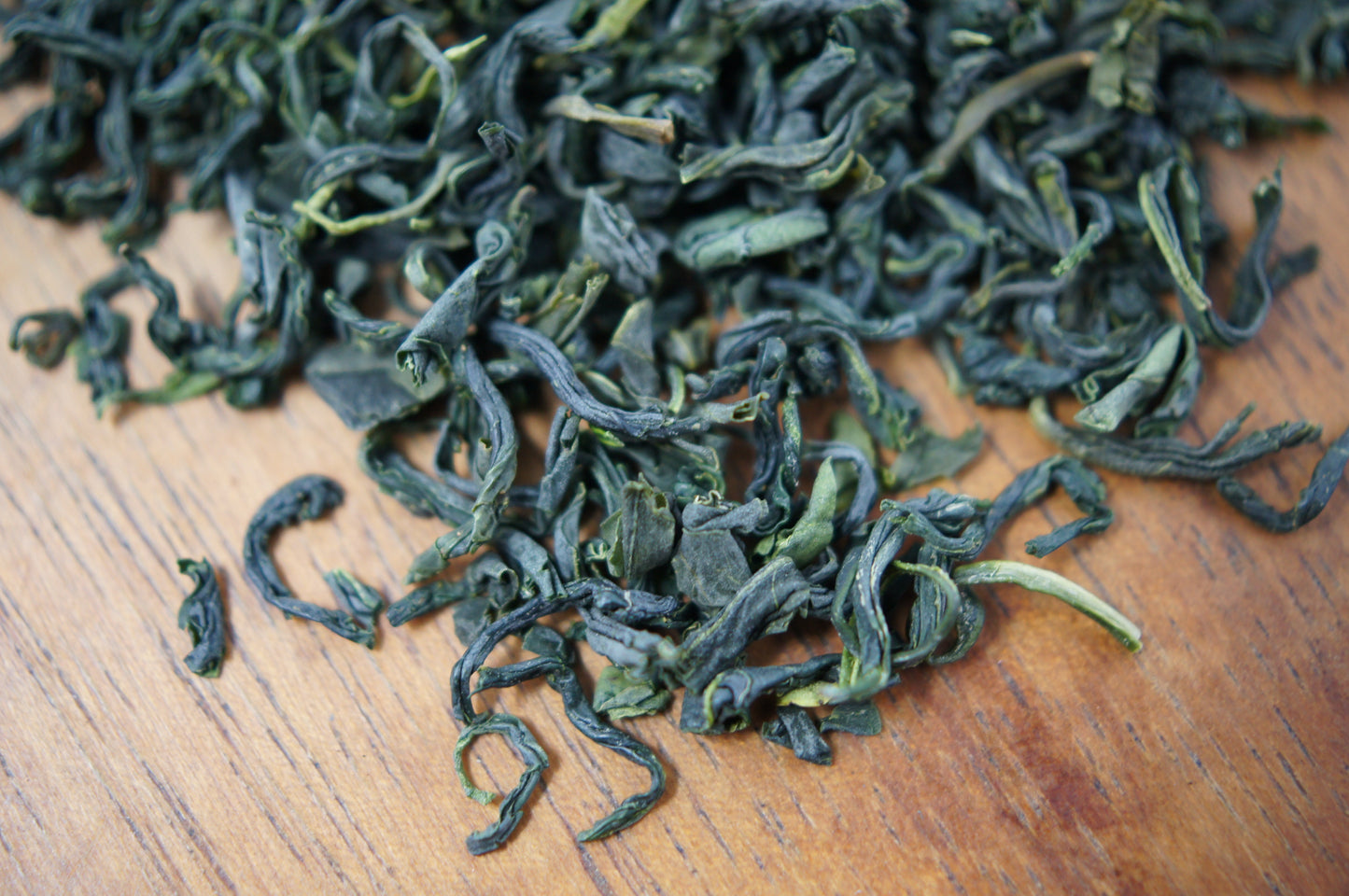 I've found this tea to be a lovely and unassuming daily drinker. I make big thermos of it all at once via 4 or 5 or 6 so infusions in a 160ml glass pot with 7 or 8 grams of tea at 175F, going up to 185 or 195 after the third infusion, starting at 30 secs and going up 15 secs or so with each infusion. Go ahead and judge my lazy or irreverent methods. I like this tea because it's got enough character and integrity that i can brew it somewhat casually, stockpile a bunch of small imfusions into a thermos and hit the road to work on a weekday and have my day reliably enhanced. Love the sweet—and equally unassuming—graphics also.