Regular price
$0.00 USD
Sale price
$12.80 USD
Unit price
per
Sale
Sold out
In order make green tea, it needs to be cooked in order to stop oxidization. Most Japanese green teas achieve this by steaming. Most Chinese do this by pan frying. Kamairicha tea Is a Japanese green tea that pan fries the tea.
This tea is from an organic saemidori cultivar. It doesn't have the typical astringency found in Sencha style teas and has a rich aroma of roasted corn and a slightly sweet and citrusy after taste perfectly combining the roasted savory flavors of our Intergalactic Green and the bright green of sencha.
Comes in 50g bags pre packed by the farmer. 
Share
View full details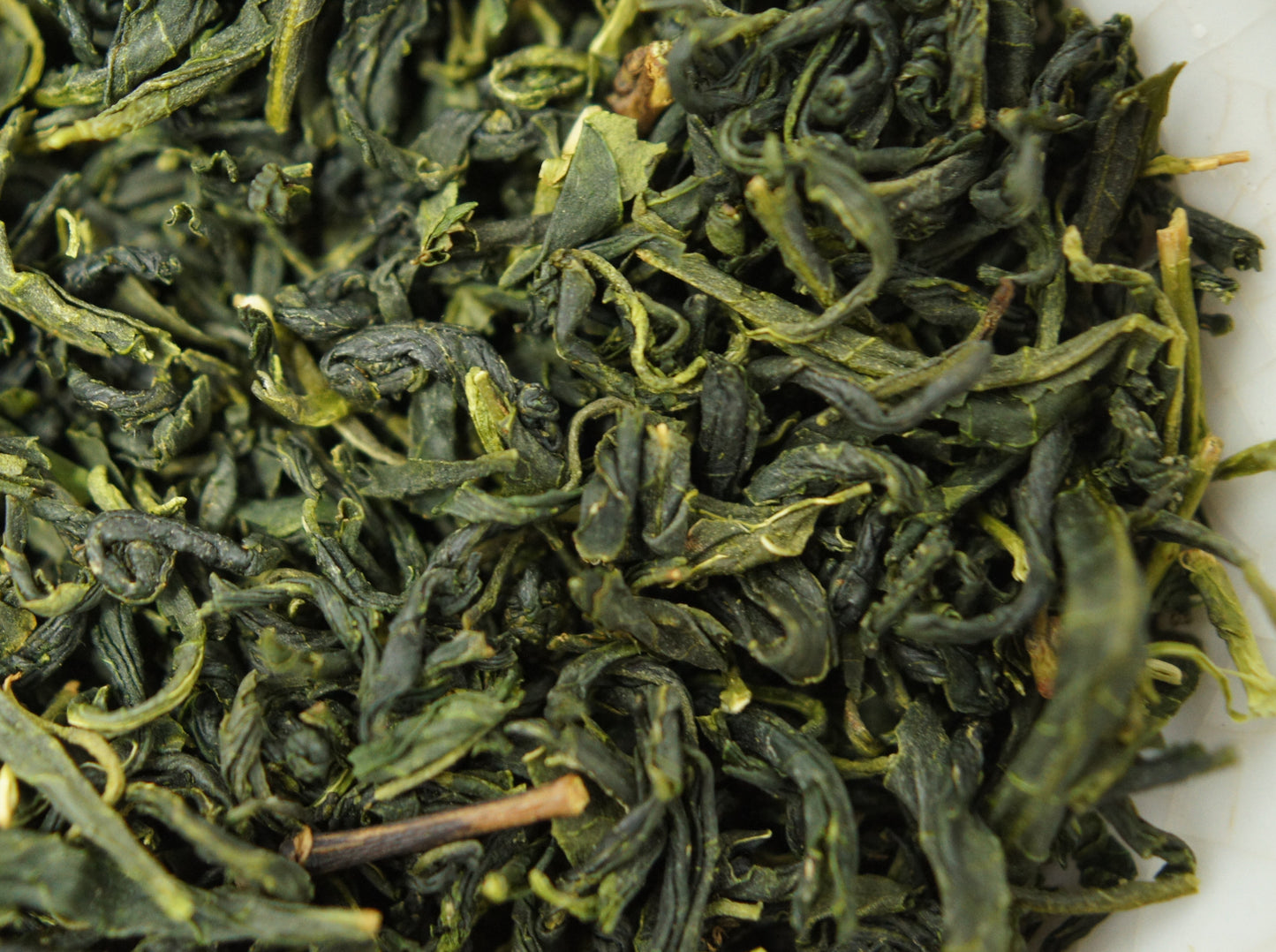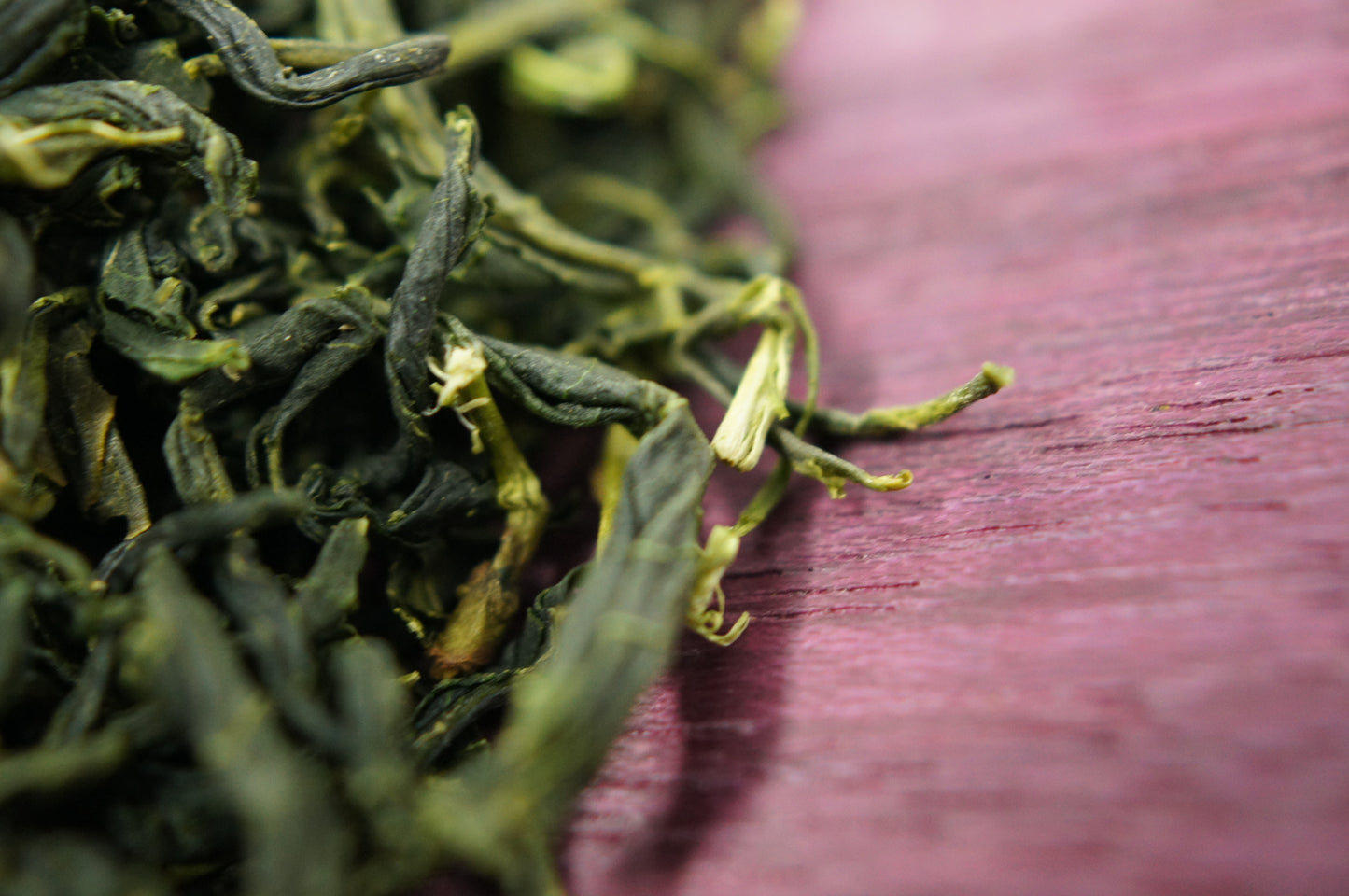 Subtle vegetal flavor
This tea is quite nice and lends itself to slow sipping with attention. The aroma has a hint of citrus and this comes out in the flavor of some sips, as well. I like this tea first thing in the morning before food.
Love this tea
This tea has such a distinct, generous character but still is light and drinkable. It reminds me of gyokuru, which I love but have to be in the right mood for since it's rather robust. This Kamairacha is simultaneously both super accessible and super rich. Makes for a fantastic experience with or without food, morning or afternoon!
Delicious Karma Karma Kamairicha Tea
Intergalactic's Karma Karma Kamairicha Tea is is so delicious! It has a rich, savory flavor which is really pleasing. The clever title causes me to channel Boy George and sing every morning as I am preparing the tea- an uplifting start to the day! I feel good about having this antioxidant-packed delight every morning (and occasionally substituting other delicious Intergalactic teas).