Regular price
Sale price
$36.00 USD
Unit price
per
Sale
Sold out
Intergalactic Black 25g  Tastes of chocolate and malt. This tea is made by the same farmer who makes the Intergalactic Green. For those of you who like English Breakfast Style tea with cream and sugar, this tea makes for a delicious alternative and is hard to over steep.
Intergalactic Green 25g  This tea is grown in Laoshan by the same farmer who makes our Intergalactic Black. We chose this as our house green for its full, rich flavor. Tastes of umami, soy bean, vanilla. Excellent cold brewed. If you've never had green tea, this is the one to start with.
Big Red Robe 20g  This classic Wuyi is great cold brewed as well as traditionally steeped. It tastes of caramel, toasted rice, and pine.
Moonlight White 20g  Sweet, with notes of apricot and sugar cane, this tea is made from the Wild Tree Purple varietal. The tea is wilted briefly before being put into a long wind tunnel, where the wind gradually halts the oxidization of the tea.
Huang Pian Sheng Puerh (2 servings) Sweet, fruity and floral. Before brewing, rinse the tea with boiling water
Shu Puerh Balls (2 servings)  If you are curious about shu/ripe puerh, these 7g shu puerh balls are a great place to start. Before brewing, rinse the tea with boiling water (cover with boiling water, then dump it out.)
Add a brew basket for just $5
Share
View full details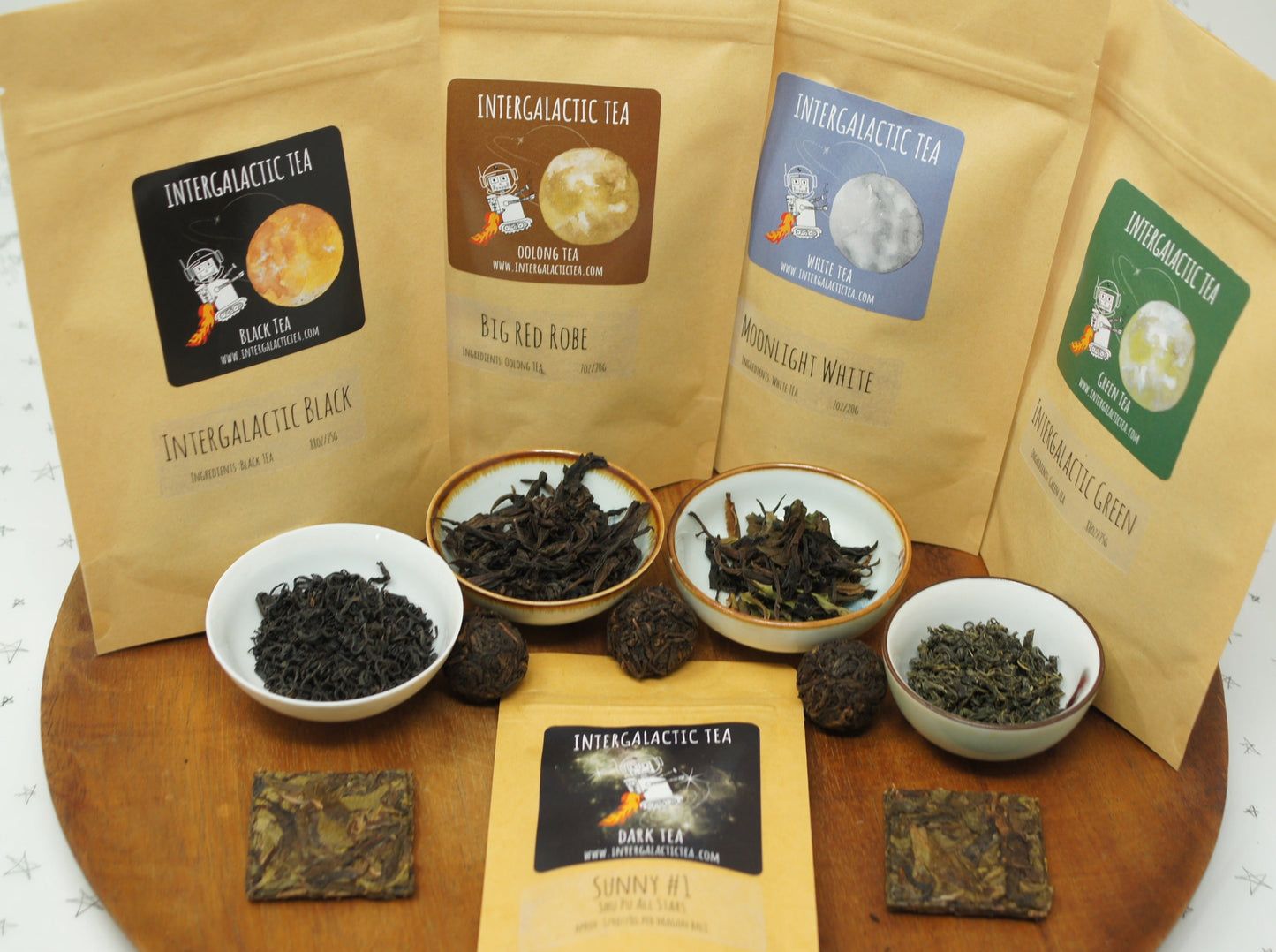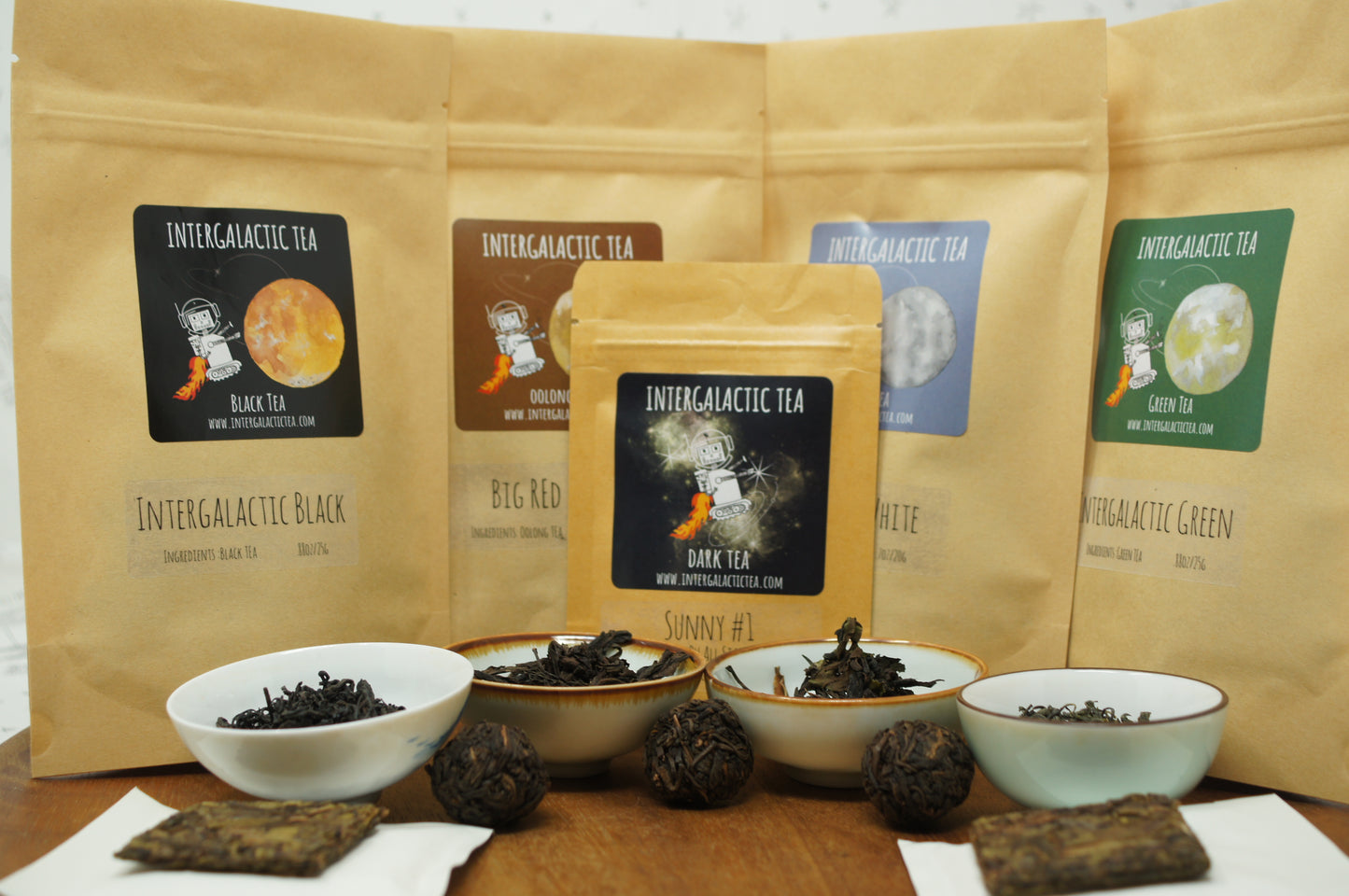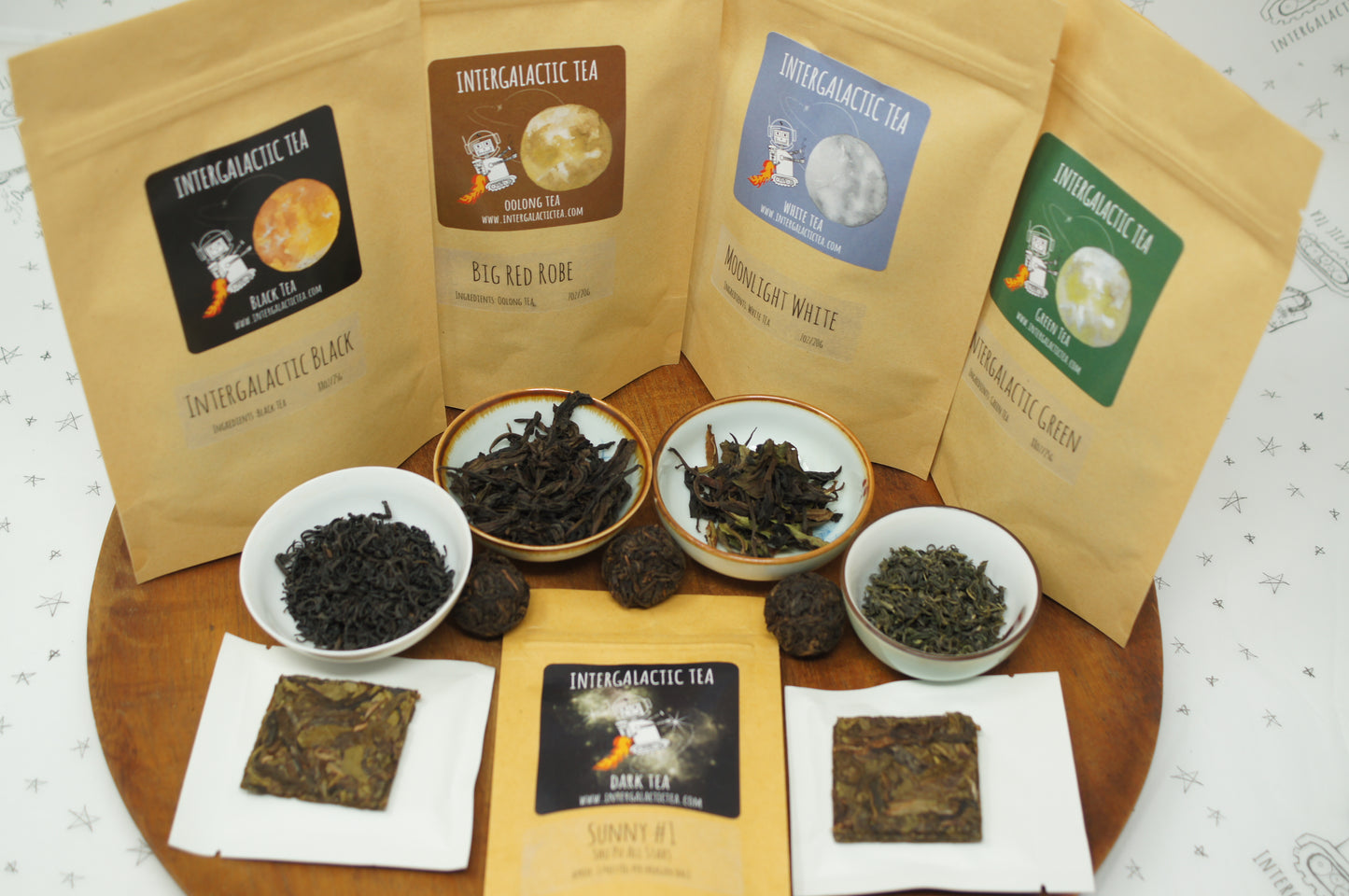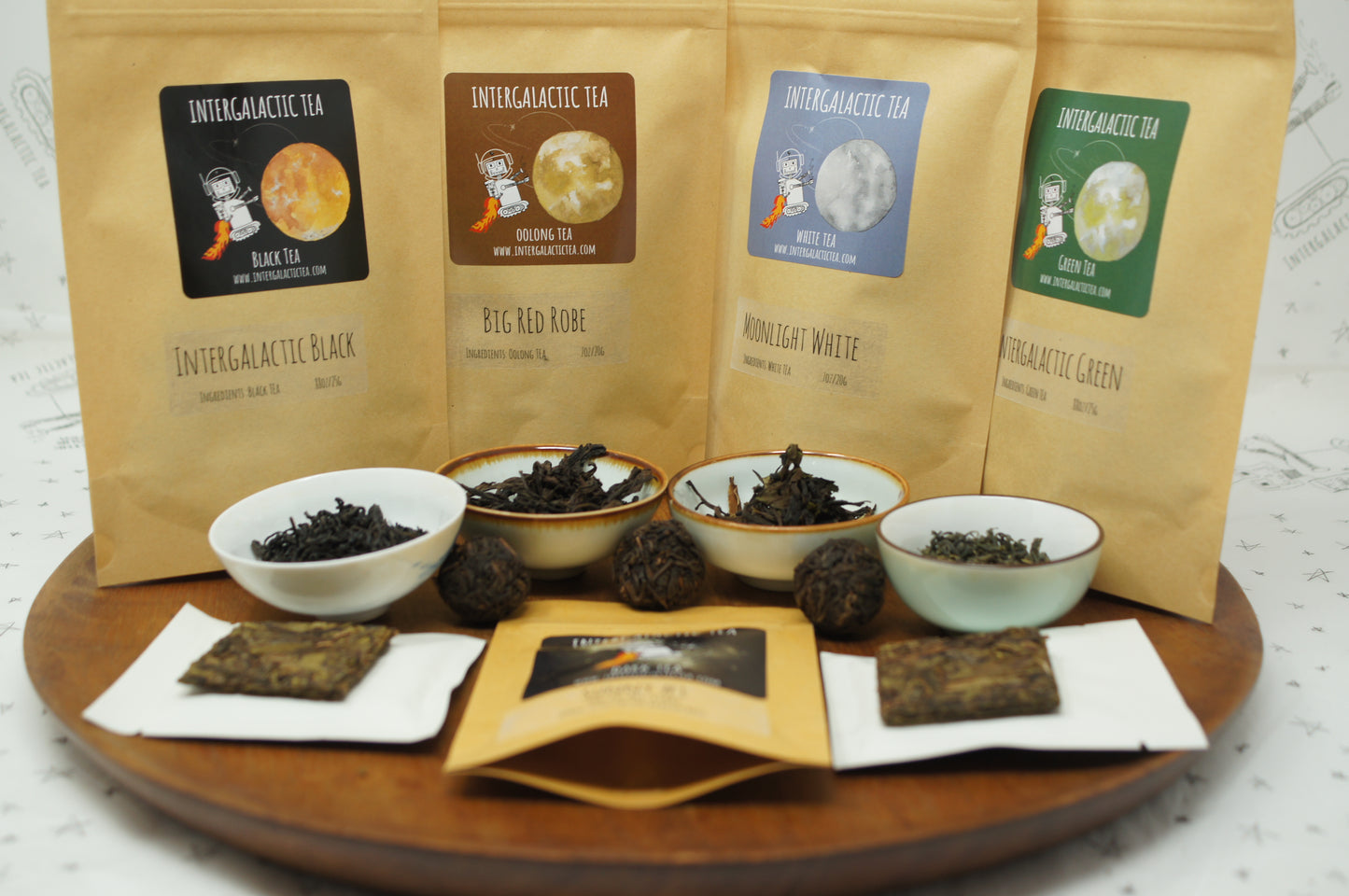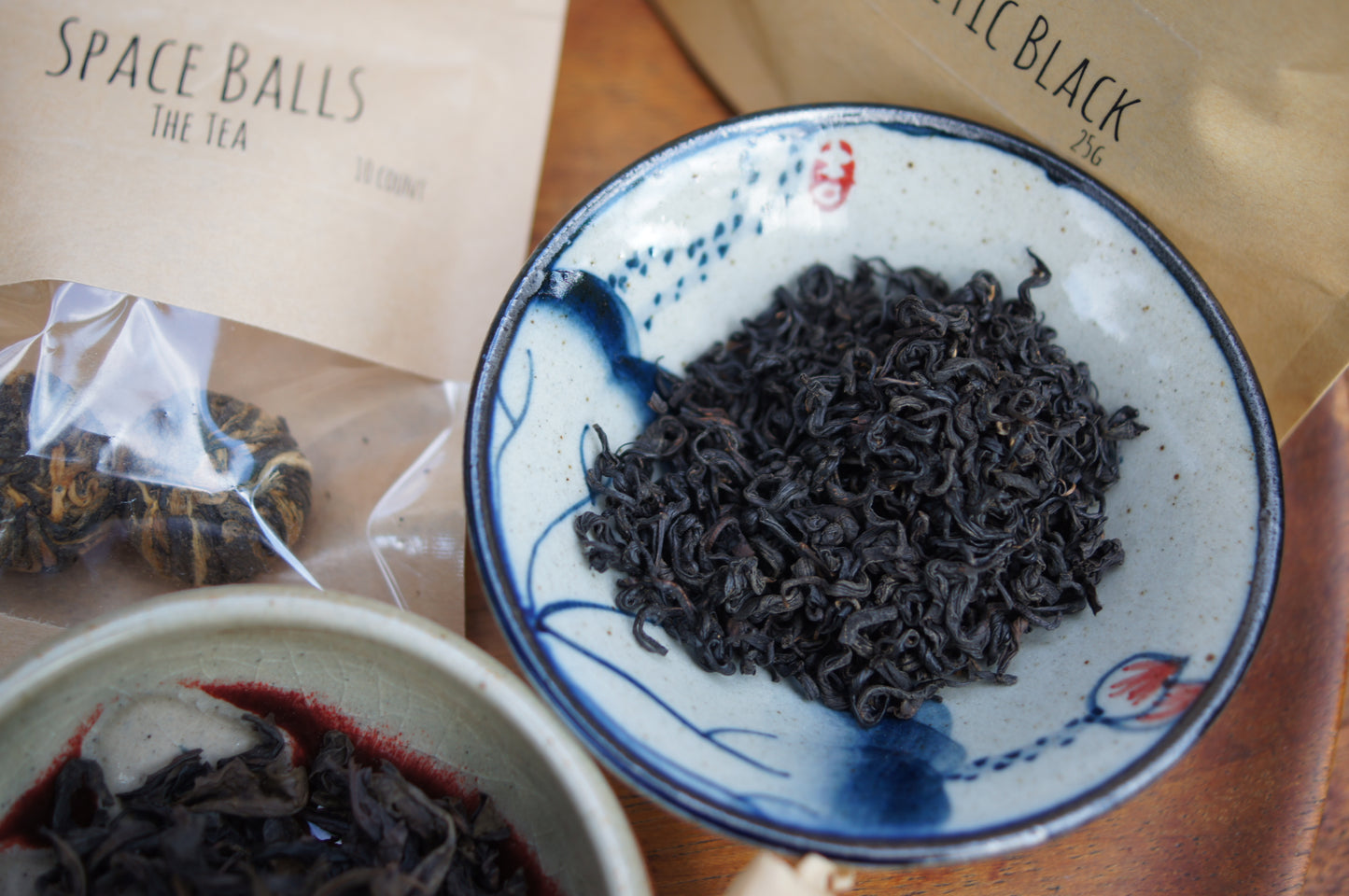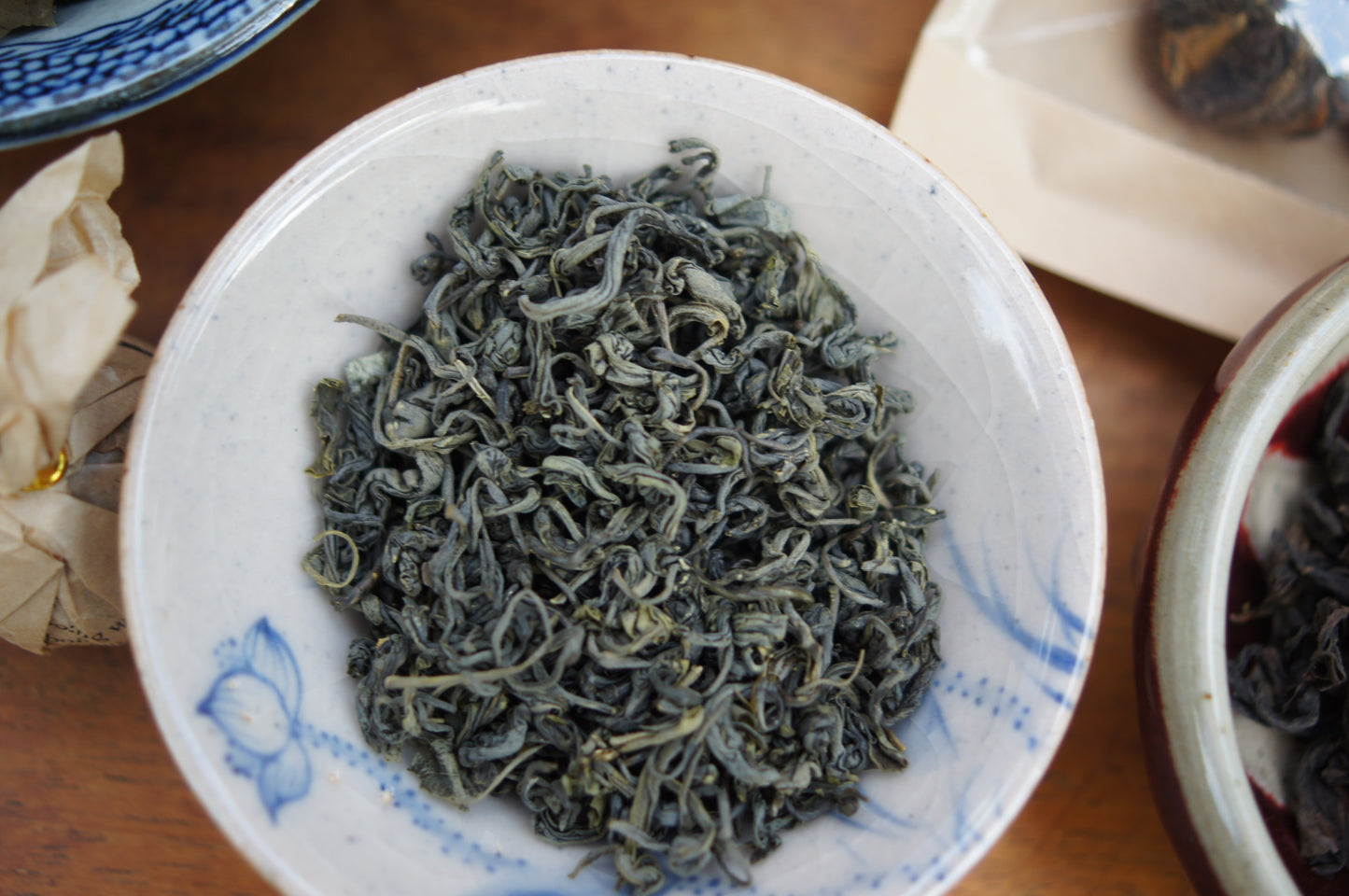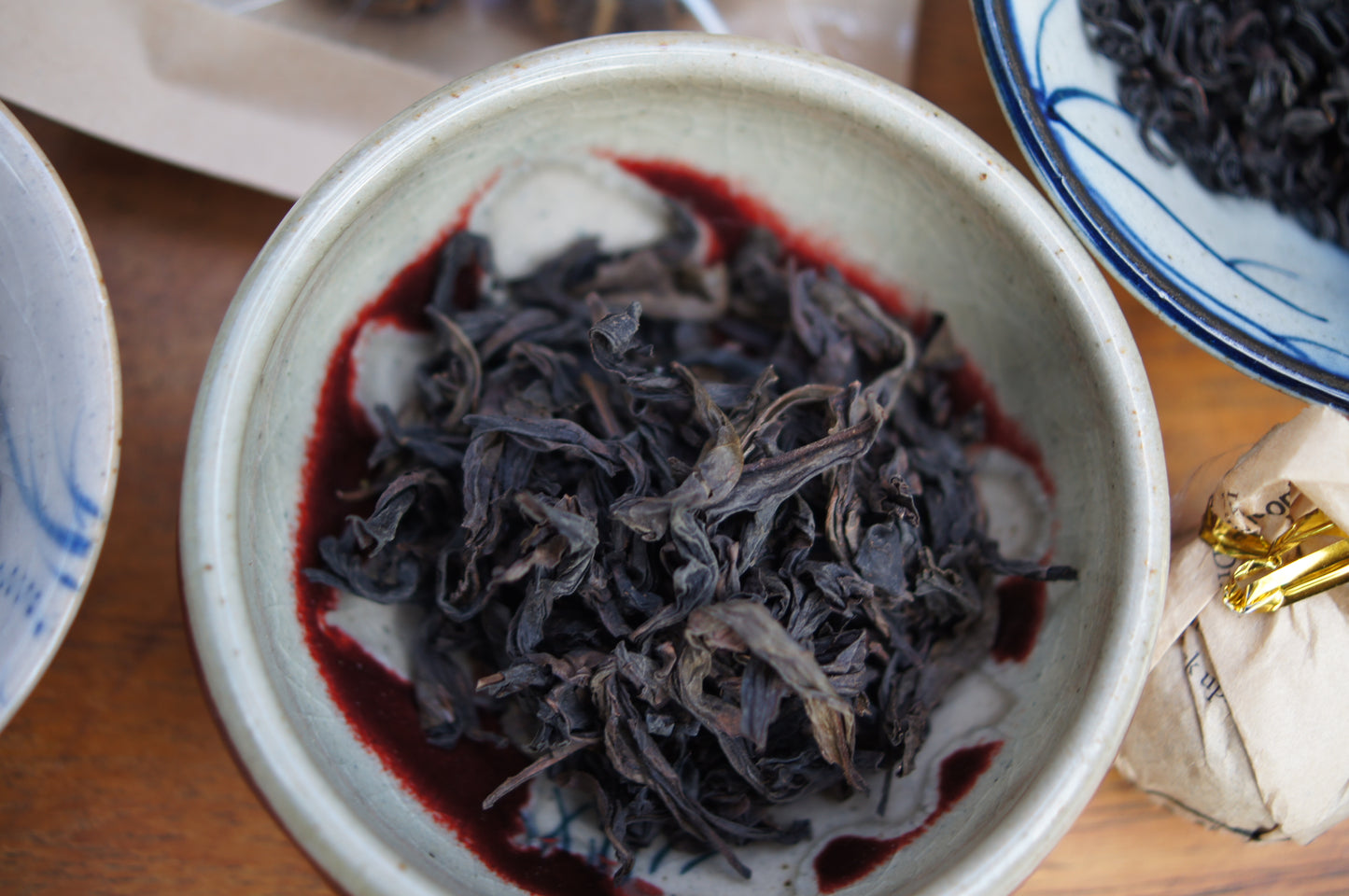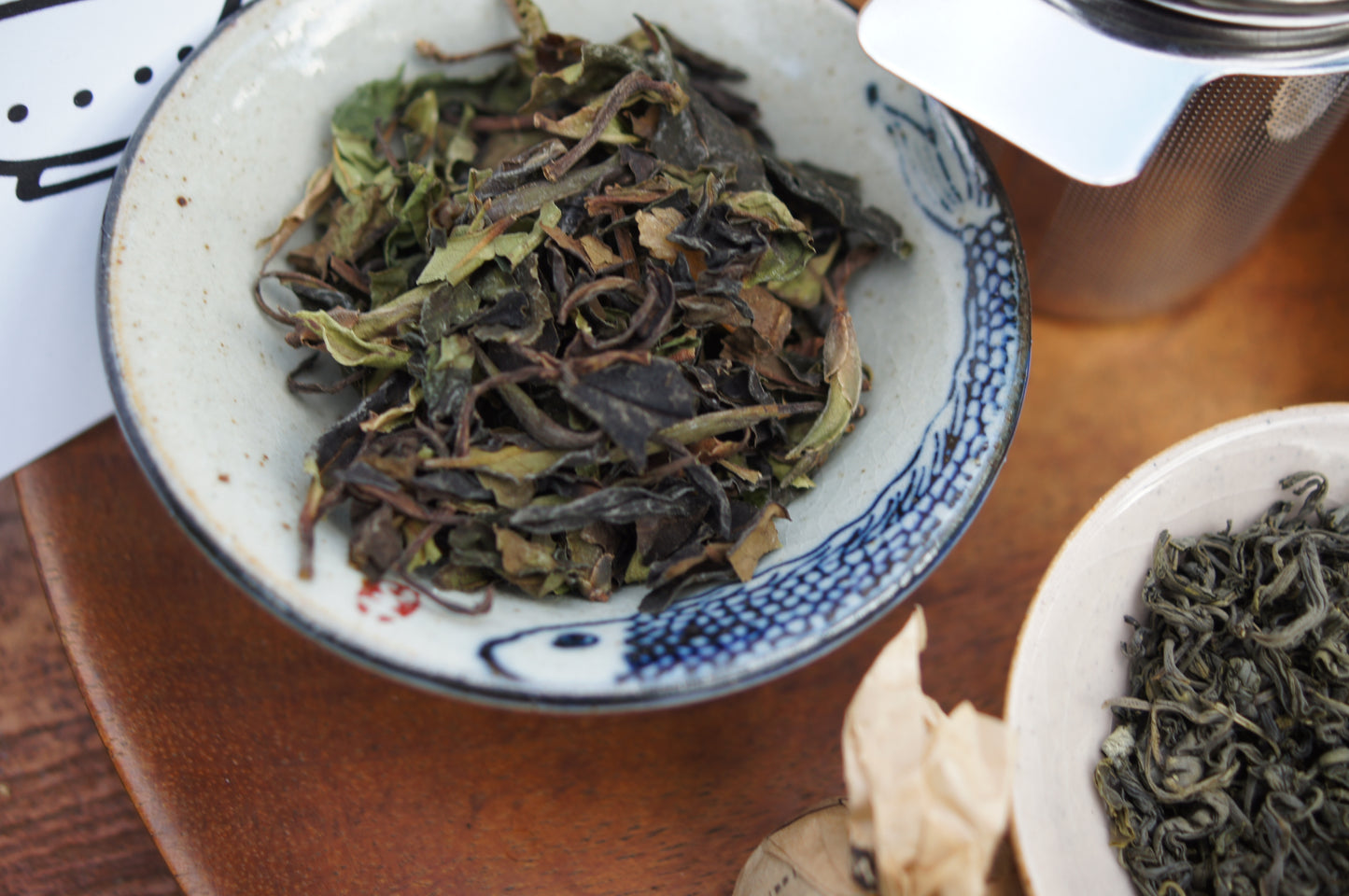 Delicious!
This tea sampler is just the kind of thing I was looking for for my friend who's just beginning her tea journey. Would also be great for anyone who's looking to explore the world of tea!